News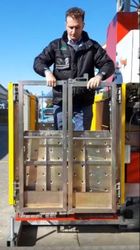 Nuovo video: la Piattaforma
Guarda il nuovo video sulla Piattaforma
Leggi dettaglio

Compliance with the standard ISO 9001:2020/2021
NIDEC TEA Srl
IS IN COMPLIANCE WITH THE STANDARD
ISO 9001:2020/2021
for the following field of activities:
PROGETTAZIONE E REALIZZAZIONE DI ELEVATORI E MACCHINE PER IL SOLLEVAMENTO.
COMMERCIALIZZAZIONE DI PIATTAFORME PORTA MATERIALI E PERSONE, MONTACARICHI PORTA MATERIALI,
PONTEGGI AUTOSOLLEVANTI.
Leggi dettaglio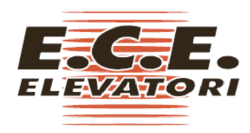 Nidec acquisisce la E.C.E. S.r.l.
Nidec Corporation today announced that it acquired a 100% ownership interest in E.C.E. S.r.l., an Italian cable hoist manufacturer, from the shareholders on May 20, 2016, to strengthen its building construction machine business conducted through Nidec's subsidiary, Nidec FIR Elettromeccanica S.r.l.
As a result of the Transaction, E.C.E. became a consolidated subsidiary of Nidec.
Leggi dettaglio